As you may know from last week's post, I am excited to be proposing two panels for this coming year's South by Southwest Conference and Festival. Between now and August 25th, you can head to South by Southwest PanelPicker and cast your votes for what sessions show up in Austin next spring.
But it feels wrong and self-indulgent to fill your feeds only with what I'm working on- especially because I'm seeing so many other cool proposals that deserve your votes. So below, I've compiled a list of some of my other favorite pitches that deserve what I'm calling "a vote and a note." Click on the titles to explore their proposals and hopefully show your support! Should you decide to upvote any of these (or mine, for that matter), the notes you leave in the comments can make or break some decisions. So use your words!
---
Customer-First: Inside Social Media at the TSA
I fly so often for work, I've built an image in my mind of what TSA is and can be. While I won't say what that image is, I will say that their social media presence is quite the opposite: funny, informative, and approachable. It was a genuine surprise to find that they'll be talking about said approach at South by Southwest (if accepted), and I want to see it. So take your laptop out of your bag, power it up, and throw them a vote!
From their proposal:
With over 60,000 employees working to screen almost 2 million passengers per day, TSA knows about about pressure. So how has the agency maintained its quirky sense of humor on Instagram? How has it been able to launch a wildly successful social customer service effort? And what is the proper way to pack a mummified head for flight? Our panel will pull back the curtain and discuss the details that goes into managing social media for one of the most hands-on agencies in the federal government.
---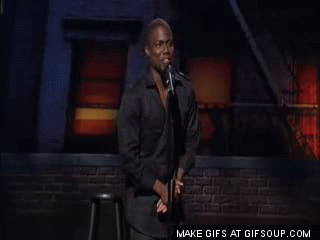 I was lucky enough to meet wellness coach and speaker Dillan DiGiovanni during his stint in Boston, and have since teamed up on a number of projects together- mostly because I keep asking him to do things 🙂 His message about the power we have to effect change in our own lives continues to resonate with me, and has stayed with me as my own career and approach to life has evolved. It would be a pleasure to see him shine at South by, so throw him a vote and get ready to have so much fun learning from him!
From his proposal:
Our job is clear: take impeccable care of ourselves and assist others. What's most needed now, in all sectors, are open-minded, high-performing, healthy and inspiring influencers who will help guide culture in a positive direction. But what does that really mean? What gets in our way of doing it and how can we be successful at it? This experience will leave you thoroughly clear and confident about how and what to do starting today.
---
Diversity in Podcasting: Righting the Ratio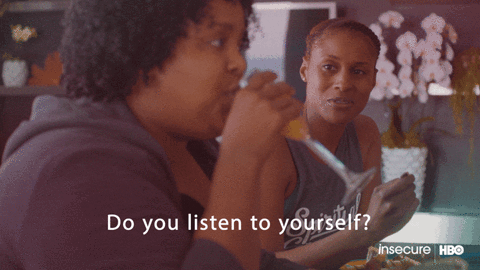 Podcasting has been billed as, among other things, a relatively egalitarian platform; as long as you have the ability to record and an internet connection, you can join the game. However, the lion's share of the podcasting world looks straight, white, male, and able-bodied. This panel aims to address this disparity head-on, using their own experiences and ideas for the future as fodder for conversation.
From their proposal:
Podcasting is a booming business: it's seen a 40% lift in audience over the past two years and revenue is nearly doubling year over year. However, there's one major pain point: diversity. Podcasting is mostly white, straight, and male. As of mid-2017, a majority of the top 100 podcasts were hosted by straight, white men. Join a diverse panel of podcast hosts and pros from Gimlet Media, WNYC Studios, and more who are working to right the ratio and increase diverse voices in podcasting.
---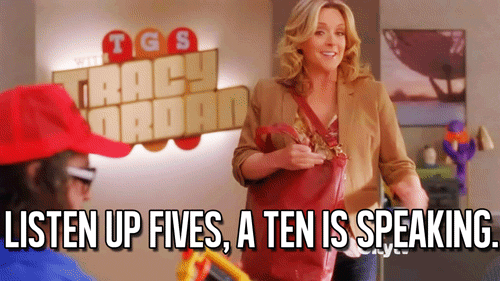 As an active participant on the speaker circuit, I'm aware of the considerable gender disparity in the field. And I've been lucky to have support in the Boston community in the form of Bobbie Carlton. Going to events where she's spoken and reading her writing has reminded me often that there is a place for my voice in these circles. So I'm incredibly pleased to support her sharing this message on a national level, alongside other inspirational female founders.
From their proposal:
All evidence indicates a need for diverse viewpoints. We read about it. We write about it. We talk about it. And yet many conferences, publications, and public platforms fall short of providing that value. 
We're beyond awareness. We know there's a diversity problem. It's time to take action. Let's focus on what's next: solving the invisible woman diversity dilemma. This session gives actionable resources to stop talking and start doing.
Featuring freelance writer and A Cup of Copy author Kaleigh Moore, this panel of powerful female entrepreneurs will be detailing their experiences in that ecosystem, helping attendees and participants navigate some of the expected and unexpected challenges, and talking about how gender affects these conversations.
From their proposal:
"If you build it, they will come." Even 30 years later, this famous line rings true — and hopeful entrepreneurs adopted it as a mantra, launching companies by the millions. More than 6.6M businesses began in 2016 alone with no signs of slowdown. For many, entrepreneurship is the Holy Grail — but is it all it's cracked up to be? The brains behind brands Packed Party and FlashTats will share the realities of entrepreneurship, and how to survive that dreaded first year of business…then thrive.
---
The Lion King and its Impact on Black Millennials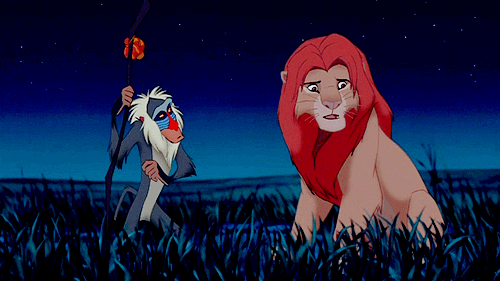 I didn't come up with this panel, but it's like I did. What else can I say, other than I have a lot to say on this topic and look forward to hearing it? Help me get them there, people. C'mon.
From their proposal:
The Lion King has been Disney's juggernaut of the last 25 years, spawning a best-selling Broadway musical, countless pop references, and in recent years, rap lyrics. As we prepare for a live-action remake, Slate's Aisha Harris and fellow critics will discuss the movie's cultural impact, especially on the black kids who grew up with it. They'll explore the film's setting in Africa, the controversies it stirred, and how the remake could remedy these issues and, maybe, make the film even blacker.
---
#OscarsSoWhite: What's Next for Entertainment?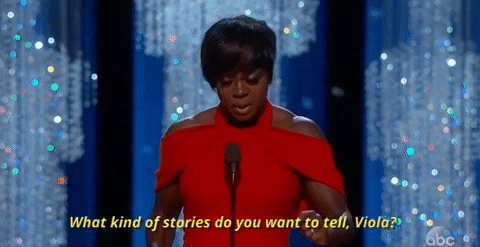 Most of us are familiar with the hashtag #OscarsSoWhite, and the harsh spotlight it trained on the Academy of Motion Picture Arts and Sciences for their membership and nomination practices. That spotlight often evaded the hashtag's creator, April Reign- who also founded the recent #NoConfederate campaign in response to HBO's proposed alternative-history drama. She, along with filmmaker Matthew A. Cherry (recent Kickstarter record-breaker for the short film "Hair Love"), are passionate about the role that representation in media plays in society. They'll be bringing their experience and wisdom to Austin…if we help. So let's get them there!
From their proposal:
In 2015, #OscarsSoWhite was created, forcing the Academy to make changes not only to its structure but also its mindset with respect to inclusion of traditionally underrepresented communities. Hollywood followed suit, resulting in movies reflecting experiences of marginalized communities. 2018 will be an improvement & we will discuss those films & TV shows. But what is next? Is #OscarsSoWhite still relevant? What more can be done? Who should be held accountable? What does diversity really mean?
---
Pre-Woke Watching: Your Faves Are Problematic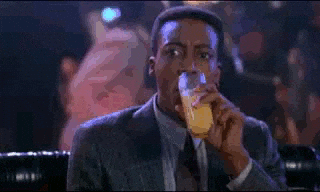 One of the challenges that the entertainment industry faces is an evolution of acceptable imagery, conversation, and stereotypes/archetypes. Aisha Harris over at Slate captures this in a regular segment called "Pre-Woke Watching." She's hoping to bring the conversation to Austin, as we dive further into how these images look in the light of present-day, what has happened to change their look, and if we can still enjoy them knowing what we now know.
From the proposal:
On her hit Slate podcast Represent, Aisha Harris has a recurring segment, Pre-Woke Watching, where guests talk about films they grew up with and loved, but can no longer view through an uncritical eye. (Like coming to terms with how totally sexist Pretty Woman is, or discovering the prevalence of colorism in Eddie Murphy's Coming to America.) The panelists will have a hearty discussion around evolving tastes, opening up the floor to audience members to give their own PWW examples.
---
Teens and Social Media: An Experiment in Civility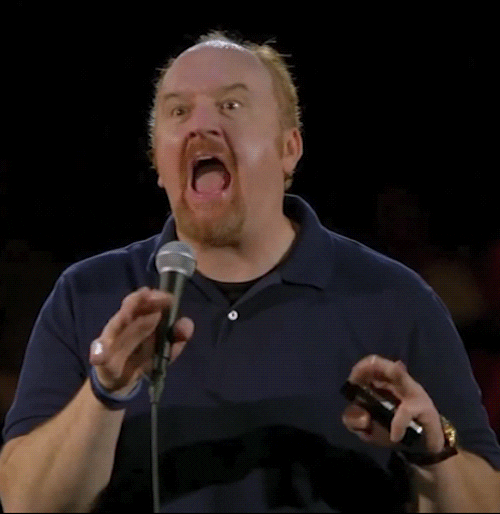 We need to talk about the nature of discourse online. And while teenagers are far from the only perpetrators of uncivil behavior in these spaces, discussing these issues with them early on can affect how they interact in later years. Citizen Discourse, recognizing that, is launching a platform aimed at cultivating empathy and discernment skills. I look forward to the prospect of hearing from them, and starting to think about how these practices and exercises can impact "adult" discourse online.
From their proposal:
Citizen Discourse (CD) is launching a social media platform for teenagers designed to build empathy. Through storytelling and by cultivating a practice in writing & civil discourse the intent is to develop members' skills in: discernment, media literacy, communication, collaboration. A panel comprised of and facilitated by teens sharing their experience navigating social media and their role developing CD. Topics may cover bullying, echo chambers, privacy, youth engagement.
---
Zen Your Work: Creating an Ideal Work Experience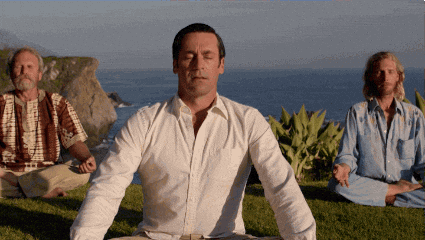 Karlyn was a bright light on the Workplace track at last year's conference, and she's back for another round with a new session this year! After tackling office politics, this year she wants to turn your focus inward, helping participants to understand their value at work, and use that understanding to focus their work life and goals. Her blunt, funny, and insightful style will change the way you think about "mindful" work. So go give her a vote, and tell her I sent you 🙂
From her proposal:
Creating your ideal professional experience is possible no matter your role/level, if you have a proactive plan for making it happen. This session will give you the framework to develop that plan. We'll cover three key areas – understanding and embracing your unique value, navigating interpersonal relationships, and developing career clarity. When you zen your work, you embrace the concept that you are in control of your professional experience and mindful of how everything you do creates it.