The start of April marks the end of Women's History Month, a period where female speakers are in high demand. I had the opportunity to participate in a few events celebrating women over the last month, and relished the opportunity to do so. But now that April has arrived, I want to keep that momentum going. Women are knowledgeable, engaging, authoritative and insightful year-round, not just in the month of March. To that end, I want to share a few picks from my networks for women who you should consider for your events, conferences, and trainings…365 days a year.*
*The me who wants to take the shame out of self-promotion should also tell you that I, too, am available for your events, conferences, and trainings 🙂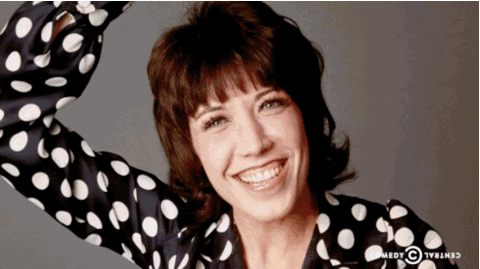 Ashlee Jeannot, Let's Start Together
Ashlee is a former student leader who I had the opportunity to work with during my time at Emmanuel College. She is also the founder of Let's Start Together, a diversity and inclusion initiative that offers training, workshops, and the opportunity to found chapters on campuses. From Let's Start Together's website:
Her idea would evolve into the creation of a week-long program that invited incoming first-year students to partake in daily presentations centered on various social issues and injustices topics included: mental illness, sexual assault and awareness, colorism, race and identity, privilege, food injustice and how to be an ally. This program was unique to her college and still remains to this day.
Now a graduate student at Tufts University, Ashlee plans to continue this work with a degree in Diversity and Inclusion Leadership…and you and your team could (and should) learn from her!
Jamie Piperato, JPHigherEd
In addition to being an accomplished speaker in her own right, Jamie is the founder of the identity-conscious professional development firm JPHigherEd, which features webinars, facilitations, educational resources, and more to promote social justice in the world of higher education. From JPHigherEd's website:
JP has extensive experience working in higher education as a student affairs professional in the areas of multicultural education, LGBTQ services, Title IX education, leadership, career development, and university housing. Her focus tends to revolve around helping others start their path towards multicultural competence.
I've been made immeasurably better and more thoughtful for my opportunities to work with Jamie, and her impact is something you should position yourself or your team to benefit from!
Dr. Josie Ahlquist, Digital Leadership Educator
A frequent collaborator and fellow "pocket-sized presenter," I continue to admire how Josie's deep expertise in social media informs so many facets of her business. She is the host of Josie and the Podcast, a weekly podcast dedicated to connecting topics of social media and technology to higher education leadership. She coaches senior higher education administrators on their social media presence and curation. And she inspires students and professionals all over the country to feel empowered about their digital presence. From Josie's website:
Her programs are customized for every institution, creating learning outcomes for various attendees such as high school and college students, higher education faculty and staff, student affairs administrators, marketing strategists and college student leaders.
I learn something new from Josie every time we chat, and encourage you to find a way to do the same- either on your own, or with your team.
Julia Golden-Battle, MCPHSU
In addition to founding the Ubuntu Institute for student affairs professionals of color, Julia serves as the Assistant Dean of Diversity and Inclusion at MCPHS University. She speaks eloquently and passionately about the need for diversity and inclusion conversations, particularly in professional (business, medical, etc.) schools. In her work, she speaks candidly about a need for authenticity, something I so admire in all she does:
Once you find your voice it is the most powerful tool you will ever have. People will never be able to shake you, ignore you, defy you or question your existence. Once you see yourself you can begin to see others and connect and create community. We are here because of the people who came before us.
Julia's influence through her stories and knowledge will help you and those on your team see yourselves, and one another, in a way that will change the nature of your work.
Dr. Liz Gross, Campus Sonar
Liz has recently transformed a personal competency – social listening – into a business-within-a-business in Campus Sonar. A former social media strategist both for campuses and private businesses, Liz is a knowledgeable and reliable source of information on the value of social listening as a practice for a number of industries. As the founding director of Campus Sonar, she shared upon their launch:
Our vision is to empower colleges and universities—all of them. Through our blog, conference presentations, and publications we'll be pulling back the curtain on social listening for higher education: how it works, how to analyze data, how other campuses see success, and what's on the horizon.
Liz is a vast compendium of knowledge when it comes to not just social listening or social media, but on effective marketing and outreach in a larger sense. You and your team will be better for the opportunity to learn from her.
Dr. Liza Talusan, LT Coaching
I was first able to meet Liza during a graduate practicum experience at Brown University. I've watched her career with interest and fascination in the years since, and am so pleased to see her sharing her considerable expertise in leadership, human resources, and organizational development in the realm of speaking and facilitation. From her website:
Dr. Talusan has been invited to over 70 schools and organizations across the country to deliver and facilitate keynotes, training workshops, develop ongoing strategic planning, change management, and faculty/staff development. She works closely with leaders to develop, support and implement strategic changes. By working directly with leaders, Liza engages in leadership and executive coaching relationships in order to best support individuals personally and professionally.
At a time where orchestrating and managing organizational change are essential competencies, Liza is well positioned to help you and your team do so smoothly.
Winni Paul, Winni Paul Consulting
How could you not want to listen in on a session introducing the topic of DIVA leadership? Winni uses this model (Dynamic, Innovative, Values Driven Action) to frame one of her many talks in the areas of leadership, social justice, and gender and sexuality. She is personable, driven, and engaging to listen to and learn from. From her website:
 Winni has contributed to the student engagement experience in residential life, student activities, orientation, and student leadership development at a variety of institutions (2-year community college, 4-year residential university).
And with reviews that include "extremely passionate about the topic, and that fueled a fire in me to listen to what she had to say, and apply it myself!", you know that the content she presents will live a life beyond the room in which its presented.